Todd Cherches is the CEO and co-founder of BigBlueGumball LLC, an innovative New York City-based management and leadership consulting, training, and executive coaching firm. BigBlueGumball's patented VisuaLeadership® methodology leverages the power of visual thinking and visual communication to equip, enable, and empower business professionals of all levels—from individual contributors to senior executives—to maximize their performance, their productivity, and their potential.
Drawing on his unique and diverse background (which features many years of experience in the media and entertainment industries with such leading companies as Ogilvy & Mather, Disney, and CBS), Todd is known for his innovative approach to management training, leadership development, presentation skills, and executive coaching which leverages the power of visual thinking and visual communication.
Todd is a three-time award winning Adjunct Professor of leadership at NYU, a Lecturer on leadership at Columbia University, a TEDx speaker, and the author of VisuaLeadership: Leveraging the Power of Visual Thinking in Leadership and in Life (Post Hill Press/Simon & Schuster, May 2020).
Tips:
In any language, we all know that a picture is worth a thousand words. Even Napoleon said (in French), "A good sketch is better than a great speech."
The best presenters use images instead of text, and stories instead of statistics.
Any communication needs to begin with thinking about: Who's my audience? and What's my purpose? From there, you need to customize your metaphors, examples, and stories to make them relevant to your audience and to address their two "thought bubble questions": What's In it For Me? and Why Should I Care?
When it comes to communicating ideas by drawing, have we lost our ability…or our confidence? You don't need to be a graphic artist to communicate visually. If you can draw a circle, a square, or a triangle – or if you can play a game of Pictionary or Charades – you have the capability to overcome "ICD" ("I Can't Draw") syndrome, and more confidently illustrate your ideas.
The foundation of any communication is getting others to "see" what you're saying. Communicating visually – whether through the use of visual imagery, mental models, metaphor, or storytelling – will enable you to more effectively get an idea from your "mind's eye" and into the head of another.
The rainbow-colored eye on the book jacket is meant to visually represent both diversity of thought and creativity. And the concept of "Flipping the Eye" reminds us to look inwardly at ourselves so as to reflect on who we are as leaders, as well as encouraging us to view the world from the lens of those whose perspectives are different from ours.
Even though all book launch events, keynotes, and workshops were canceled due to the pandemic, as it turned out – between social media and Zoom, and podcasts and webinars – you might be able to reach more eyes and ears globally to promote a book than you ever would have been able to in person.
To get endorsements, reviews, and promotional support from top thought leaders, the time to develop relationships with them is sooner rather than later…without any expectation of return. If you are genuine and generous in supporting and promoting the work of others, then when you do eventually need a favor, those people who already know who you are far more likely to be willing to return the favor.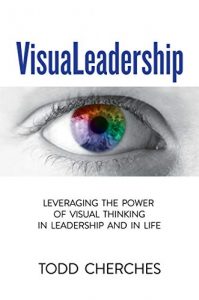 Podcast: Play in new window | Download
Subscribe: Apple Podcasts | Google Podcasts | Spotify | Stitcher | TuneIn