Claus Raasted is an executive coach specializing in innovation and storytelling. He's had the good fortune of having worked with some impressive organizations; from assisting IKEA Centres with rolling out global strategy to having Disney Imagineers visit his events for inspiration.
Part of his work today consists of helping clients both big and small with tackling the problems of tomorrow – and sometimes this happens in the form of regular consulting gigs.
Tips:
Every page needs to be the entrance to a book.
The reader should be able to flip through your book at random and find valuable information.
If a chapter is 26 pages long, it will scare people away. People won't go back.
There was a time when a book was something magical. There were all sorts of gatekeepers. Today, there are no barriers to entry.
I am in the last generation that had an analog childhood and a digital adulthood.
I've written 30 books but I really don't like to write. So I do it fast and efficient.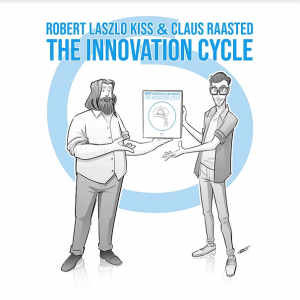 Podcast: Play in new window | Download
Subscribe: Apple Podcasts | Google Podcasts | Spotify | Stitcher | TuneIn