Peter Montoya's business acumen, inspirational journey, human behavioral insight, and decades of real-life experience have helped him to become one of the most sought-after speakers and coaches in the United States.
He speaks thoughtfully and passionately about the need for transformational leadership development in today's world, and truly believes that all people and organizations have a special role in perpetuating the survival of our species, our civilization, and our planet.
Tips:
Having a co-author is like being in a marriage. You need to have open lines of communication.
When you have an issue with a co-author, don't' let it fester. Ask, "What can we do about this?" And then have a constructive conversation.
When you have a writing partner, you always feel like you are doing more work than they are! When the other person isn't doing what they promised to do, you have to hold them accountable and find ways to make sure that won't happen again.
The best anti-procrastination cure I've found is to schedule your writing time in your appointment book for two hours. During that time, you can't do anything else but either write or stare at the screen. I guarantee you will start to write.
Personal brands are more attractive than corporate brands. We want to see people succeed.
I plan to make my book a Wall Street Journal best seller by offering my book for 99 cents to my 1.2 million followers on Facebook. You need about 10,000 orders to make the list.
I am constantly nurturing my Facebook followers by posting and engaging with them. I definitely have relationships with them.
To market my new book, I will trade my services for books sales. In other words, I'll ask a company to buy 10,000 copies of my book instead of paying my speaking fee.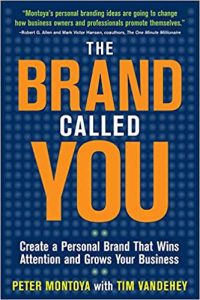 Podcast: Play in new window | Download
Subscribe: Apple Podcasts | Google Podcasts | Spotify | Stitcher | TuneIn