Scott Plum is the President of the Minnesota Sales Institute and facilitates most of the classes taught.
He started his selling career in 1987 and since then he has been sharing the skills and techniques he learned.
His goal for students is to "inspire growth and change in your presence and have it last and continue in his absence."
Tips:
Writing my thoughts into a book reminds me of my ideas and shows me how much I've grown.
Don't write down what I said. Write down what you thought of based on what I said.
Write a book you want to read.
What's in the mind of the reader I want to attract? Write a book based on that.
I wasted a lot of time rewriting and editing my book. The best thing I did was hire an editor.
The prospect who reads my book will get a snapshot of how I think and how I operate. If they like they book, they'll like me. If not, we won't waste each other's time.
I work on being empathetic with the reader. You have to know what it is like to be the reader.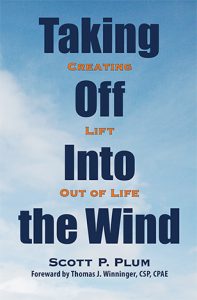 Podcast: Play in new window | Download
Subscribe: Apple Podcasts | Google Podcasts | Spotify | Stitcher | TuneIn