Jim Kukral is recognized as an expert in online marketing and branding. He delivers insightful and entertaining keynotes to growth-oriented organizations on attention-getting marketing, creative branding and understanding how customers think, react and most importantly, buy.
An award winning blogger and producer of popular content that has been featured in The Wall Street Journal, The New York Times, USA Today, Brandweek, BusinessWeek, Entrepreneur.com, Huffington Post, Forbes, Inc. and more.
Tips:
Work with a developmental editor who can put your thoughts in order.
You answer questions all day long, so write a book that solves people's problems.
Write the top questions people have. Write a chapter to answer each. You'll have a book.
Give your prospects your book. It establishes you as the authority.
Weave your experiences into the book so the reader relates to you.
Reference other books and stats because they don't want to hear only from you.
People want authenticity. Show them how you overcame things.
Write like the way you talk. It builds a relationship with the customer.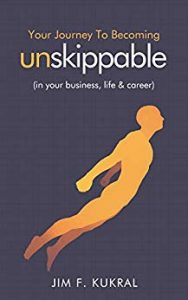 Podcast: Play in new window | Download
Subscribe: Apple Podcasts | Google Podcasts | Spotify | Stitcher | TuneIn