Joel Comm is an entrepreneur, NY Times bestselling author, and new media innovator.
An expert on harnessing the power of social media and mobile applications to expand your brand's reach and engage in active relationship marketing, Joel is a sought-after public speaker who leaves his audience inspired, entertained, and armed with strategic tools to create a new media campaign that will explode their business.
Tips:
Videos to promote books should be 2 minutes because people have short attention spans.
Send people to your website to buy your book. Attract them with bonuses.
You want books to be a vehicle to take you to other places (i.e. keynotes, join ventures) Open yourself to whatever will come.
Not being married to a single outcome leaves you open to other opportunities.
I am not about book sales. I am about creating awareness. Send the book to influencers and friends.
What I did the least amount of effort led to my greatest successes.
Video is a powerful marketing tool. I use it for all my books.
Video formula: Tell stories. Share ideas. Engage.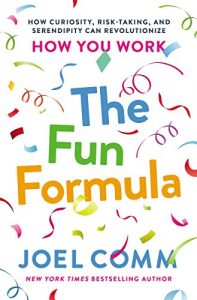 Podcast: Play in new window | Download
Subscribe: Apple Podcasts | Google Podcasts | Spotify | Stitcher | TuneIn