Rebecca Morgan has authored 28 books, including two bestsellers which have sold 250,000 each.
She has been helping improve people's skills for decades. She works with corporate, small business, and individual clients to enhance their effectiveness and success.
Through her in-person and virtual speeches, workshops, consultations, coaching, books, and other learning resources, Rebecca partners with you to ensure your development goals are achieved.
She works with clients around the globe. The best way to determine if you'd work well together is to set up a complimentary 30-minute Zoom meeting.
She is the inventor of the "slook" – a book based on slide presentations and multimedia.
Tips:
Attendees at my speeches wanted copies of my slides. So I created a "slook," (slides into book) that includes the key slides, my commentary, exercises and multimedia.
You can create a book in as little as 3 weeks. Start with an outline, add your relevant blog posts, organize them into chapters, then massage them so they fit and flow. Delete what isn't needed, such as outdated material.
Smaller-sized books — in page count and/or dimensions — don't have the same authority as traditional-sized books.
If you create a book with one long article, double spaced with 14-point type, don't call that a book. It's a booklet, or special report. You haven't earned the title of 'author.'
If you've written a chapter in an anthology and try to tell experienced meeting planners you 'wrote a book' instead of a chapter, they won't take you seriously. In fact, it then calls into question all the other qualifications you tout.
A book can be a collection of essays, with 3-5 pages per chapter. My opinion is a book should have at least 120 pages with 11 point type, single spaced.
For credibility, you need a book that is well-crafted and editorially sound.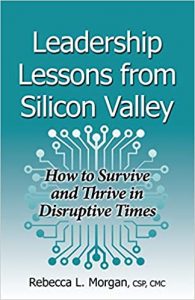 Podcast: Play in new window | Download
Subscribe: Apple Podcasts | Google Podcasts | Spotify | Stitcher | TuneIn