Susan Harrow helps CEOs, speakers, entrepreneurs, authors, start-ups and business leaders double their revenue with media interviews by using sound bites effectively. For the past 31 years, she has been the brains + heart behind Harrow Communications Inc., a media coaching + marketing agency based in the San Francisco Bay Area.
She's also the author of the best-selling book, Sell Yourself Without Selling Your Soul®: A Woman's Guide to Promoting Herself, Her Business, Her Product or Her Cause with Integrity & Spirit (HarperCollins) and a regular contributor to the The Huffington Post and Psychology Today.
She's been featured, quoted or profiled in: The New York Times, USA Today, The Washington Post, The Boston Globe, The Chicago Tribune, The Christian Science Monitor, Inc., CNN, Advertising Age, Woman's Day, Ladies' Home Journal, Women's Wear Daily, Entrepreneur, Salon Magazine, Pink, the San Francisco Chronicle, The Orlando Sentinel, and Investor's Business Daily, and on CNBC, NPR, and national/syndicated TV and radio including the CNBC special, The Oprah Effect.
Her media philosophy is to tell the right story to the right people with the right angle, at the right time, with the right tone. And most importantly: tell the truth.
Her media training + coaching clients range from CEOs to soccer moms, reality TV contestants to rock stars. She's coached + created marketing strategies for Fortune 500 CEOs, Internet millionaires, world-renowned speakers, award-winning documentary film producers, civil rights activists, best-selling authors, Food Network personalities, Yoga Gurus, and the occasional Jesuit priest in San Francisco, New York, Europe, Australia and beyond.
Tips:
A sound bite is not a clever quip, as many people think. It is one key message to inspire people buy from you or to engage with you.
Podcast hosts want you to give them 10 questions. Those questions should lead to your concise answers and the information you want to give. That way, you control the perception of you and your offer.
The first step in creating your sound bites is to read your book. By the time you are ready to market your book, you've forgotten most of it.
You should have three types of stories: Your signature story, success stories and advice.
Never say, "In my book, I have 10 tips…" It sounds self-promotional. Instead say, "I have 10 tips in my book, we have time to share three of them now."
Tell the audience you are going to tell them three things. That way they can follow you and they will know what to expect.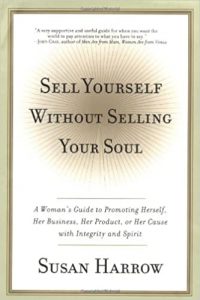 Podcast: Play in new window | Download
Subscribe: Apple Podcasts | Google Podcasts | Spotify | Stitcher | TuneIn