Stephanie Chandler is the author of several books including The Nonfiction Book Publishing Plan: The Professional Guide to Profitable Self-Publishing and The Nonfiction Book Marketing Plan: Online and Offline Promotion Strategies to Build Your Audience and Sell More Books.
Stephanie is also founder and CEO of the Nonfiction Authors Association, a vibrant community for writers, and the Nonfiction Writers Conference, a traditional writers' conference experience conducted entirely online. A frequent speaker at business events and on the radio, she has been featured in Entrepreneur, BusinessWeek, and Wired magazine.
Tips:
Beware of doing it all yourself. You need developmental editing, proof reading, cover design, typesetting, etc.
You don't want your book to look it was self-published. You want it to look like it was published by a big NYC house.
If you plant 3 seeds a day, every day, over time, you'll have a beautiful garden. The same is – true with marketing. It all adds up.
Don't write an encyclopedia. If you have so much content, write several books. Series books sell well.
Make sure your proofreader knows Chicago Manual of Style.
The book that costs $20,000 to produce could lead to hundreds of thousands of dollars. A book can change your life.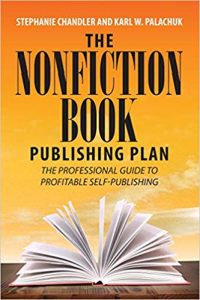 Podcast: Play in new window | Download
Subscribe: Apple Podcasts | Google Podcasts | Spotify | Stitcher | TuneIn