7 of Shel Horowitz' 10 books have won one or more awards and/or been translated and republished by publishers in other countries (his US publishers include Simon & Schuster and John Wiley & Sons).
A TEDx Talker and International Platform Association Certified Speaker, Shel has given talks like "Impossible Is a Dare" and "Making Green Sexy" as far east as Istanbul and as far west as Honolulu.
Both a marketer and an activist since he was in high school, Shel's consulting offers a unique perspective on how to successfully combine business success with social betterment—not through guilt and shame but using enlightened self-interest.
Frequently interviewed in major media, Shel has been profiled and quoted in Forbes, Wall Street Journal, New York Times, Entrepreneur, ABC News, BBC News, Voice of America, NPR's Marketplace, Boston Globe, and dozens of others.
Tune in now and get Shel Horowitz' thoughts on questions like:
How can a book really create a movement?
How does writing and publishing your book opens a lot of doors?
In what ways can you use the book as a source of establishing your expertise?
How do you use your book as a platform for gaining speaking engagements?
When you're trying to interview experts, how can you use the book as your credentials?
What are the two big advantages of self-publishing?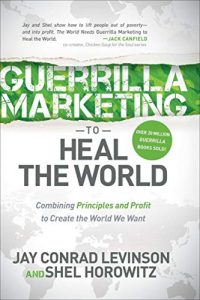 Podcast: Play in new window | Download
Subscribe: Apple Podcasts | Google Podcasts | Spotify | Stitcher | TuneIn