Patricia Fripp simplifies and demystifies the process of preparing and presenting powerful, persuasive presentations. She delivers her message through keynote speeches, breakout sessions, and in-depth customized training and coaching. Patricia is now virtually everywhere with FrippVT, her interactive, learn-at-your-own-pace, virtual presentation skills training.
When your message must be memorable, your presentation powerful, and your sale successful call Patricia Fripp. One of the few professional speakers who can transform the presentation skills of others, she is an executive speech coach and sales presentation skills trainer. Kiplinger's Personal Finance wrote that one of the best investments you can make in your career is Patricia Fripp's presentation skills training.
Tips:
The premise is the central theme. The big idea. The points of wisdom prove your premise.
For each Point of Wisdom, you may want to Give an Explanation, then an Example, and the Application for this audience. OR for each Point of Wisdom, you have an option to use the timeline formula: Past, Present, Future. OR for each Point of Wisdom, it may serve your message to use the success formula of Problem, Solution, Example.
Opportunity doesn't know once. It knocks all the time.
Tell the story through the eyes of two characters to prove your principles are universal.
You need talks that are 15, 20, 45, 50 and 60 minutes long to cover everything from TED talks to keynotes to service clubs.
You need to tell a great story for every point. Read your book and circle the best stories. Which 3 or 5 stories could you not live without? Use those stories in your speech.
To market your book at a speech, give your book away as a prize. Ask for a volunteer and give them your book as a prize. People will want to volunteer. And the others will want to buy your book.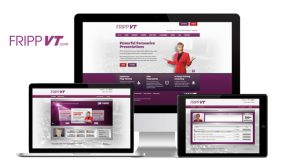 Podcast: Play in new window | Download
Subscribe: Apple Podcasts | Google Podcasts | Spotify | Stitcher | TuneIn