Shawn Casemore is an entrepreneur, an owner of multiple businesses, and known internationally for growing small businesses.
As Founder of the Unstoppable Entrepreneur Network, he has coached hundreds, if not thousands, of small business owners and entrepreneurs, helping them to design and structure their business for rapid growth, while reducing the headaches that often come with managing people and dealing with customers.
He has worked with small business owners with only one or two employees, all the way up to multinational organizations with thousands of employees.
Tips:
The title of the book is one of the most important parts of the book.
I need to start marketing the book way in advance of publishing the book. I do this by releasing parts of the book in blogs and articles.
Interviews with experts and business people give your book more credibility and a variety of viewpoints.
The more specific the topic you choose for your book, the better.
In the last decade, self-publishing has become mainstream. It certainly is a faster way to publish a book.
A book is a key tool to differentiate yourself. You flesh the book out with examples that prove your credibility.
It is one thing to write a book. It is another thing to sell a book. If you don't market the book, no one will know about it.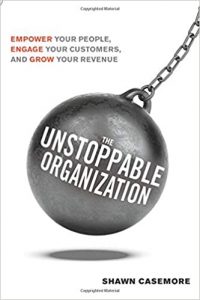 Podcast: Play in new window | Download
Subscribe: Apple Podcasts | Google Podcasts | Spotify | Stitcher | TuneIn