S. Paul Moehring is a Certified Business Coach, Speaker, and Author.
His knowledge, expertise, and coaching abilities aid to the success of small business owners; from personal achievements to their professional development.
His experience covers over two decades of guiding and coaching new business owners. His services provide support every step of the way; from business plan development to advanced-level coaching, he is committed to helping you develop strategies to achieve your goals.
Tips:
I have written 10 to 15 outlines for over 15 years for books. The problem was it wasn't a high enough priority. I made it a priority.
I'd go to the golf course an hour early and write. After an hour I told myself I deserved to golf now. That got me into the habit of writing.
If you read your book 15 times, you'll still miss a typo.
My editor helped me not look foolish. When you write a sentence, it might not make sense. An editor with the right eye picks those out.
It's not worth arguing with a copy editor. They are always right.
If there's a typo in a book, some readers will be turned off.
We use the book as the first step in our coaching relationship.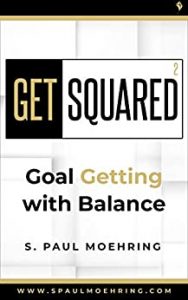 Podcast: Play in new window | Download
Subscribe: Apple Podcasts | Google Podcasts | Spotify | Stitcher | TuneIn