The Boston Globe calls Robin Ryan "America's top Job Search Expert".
Robin spends many of her days working in her busy career counseling practice where she offers career and job search services to clients nationwide including resume writing and interview coaching.
A popular trainer and speaker, Robin's high-energy style, coupled with her informative and engaging message has had her in front of over 1200 audiences. She's been a keynote speaker at numerous national and regional conferences and is also a weekly columnist for Forbes.com.
Tips:
Writing a book helps you get higher fees for speaking and consulting.
Prospects are pre-sold to your services after they read your book
Case studies help readers learn from other people's mistakes.
To help get more reviews for your book, write sample text that readers can use or modify.
Find news items your prospects would like to read and post those items to social media.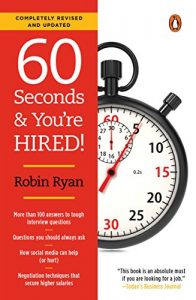 Podcast: Play in new window | Download
Subscribe: Apple Podcasts | Google Podcasts | Spotify | Stitcher | TuneIn