When looking for an internationally recognized Executive Leadership Coach, communicator, and award-winning author who ignites the atmosphere with contagious enthusiasm and a passion for purpose, you have but to look directly at Dr. Gail Hayes.
She has unique ability to help her clients "untangle" challenging communication lines and see solutions.
Although she has lived and spoken on three continents, she is quick to let others know that her favorite place on earth is wherever she and her children (who are also her business partners) can laugh, love, and serve others.
Tips:
My formula for writing a book is: Identify a problem, Purpose (what's behind this?), and Destiny (what needs to be done?).
A book is a key to open the door.
People love to hear from experts.
Coaches should self-publish to have more control over your work. If readers give you an insight to your book, you can change it quickly.
I put my book in people's hands. I ask them for their feedback.
People read my books and pass them along because I include a test. 12 questions to identify their leadership style. They see their style and want to find other people's styles.
I write non-fiction that reads like fiction with stories that are related to their own lives. People see themselves in these stories.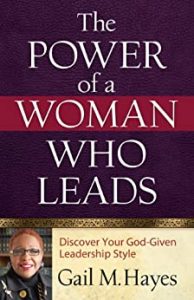 Podcast: Play in new window | Download
Subscribe: Apple Podcasts | Google Podcasts | Spotify | Stitcher | TuneIn