Noah St. John, author of "Get Rid of Your Head Trash About Money", is a bestselling author and keynote speaker who's famous for inventing Afformations® – a new technology of the mind – and helping busy people achieve more personal and financial freedom!
His sought-after advice is known as the "secret sauce" in business and personal growth.
Tips:
Even if you started life on the wrong side of the tracks, you can write a book.
Even first-time authors can get endorsements from top influencers.
Not all books sell well right out of the gate. That shouldn't stop you from writing your next book because that one might help more people.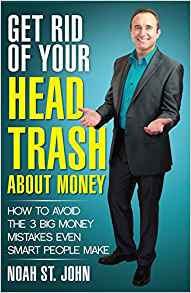 Podcast: Play in new window | Download
Subscribe: Apple Podcasts | Google Podcasts | Spotify | Stitcher | TuneIn