Phil Symchych is focused and driven to help owners of privately held companies improve their business operations and financial results, increase their value delivered to their customers, and build their shareholders' business wealth.
His results-oriented business growth services are tailored to each client's specific business, operational issues, and financial needs.
Tips:
I wrote a book because I wanted to make my advice tangible and to increase my credibility and expand my marketing reach.
The writing process forces you to think critically about your topic.
Start your book writing process by creating a one-page manifesto with 8-10 key points about how you can help people. Then, expand the content of each main point with a description of the process involved in helping the client in this area, and include examples, visuals, and case studies or stories to demonstrate your key points.
I gave my books away to everyone I knew. I send copies to prospects and referral sources all the time.
I send my books to prospects with a signed NDA. It is a differentiator. It shows I'm a professional and helps to establish trust and credibility quickly.
Sit and write. Don't self-edit.
Business stories follow this format: Introduce characters. Establish challenge or conflict. Show resolution.
Our role is to educate. It is more fun to learn from stories.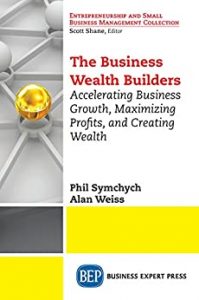 Podcast: Play in new window | Download
Subscribe: Apple Podcasts | Google Podcasts | Spotify | Stitcher | TuneIn