Jamie Crump has focused her career in strategic sourcing and supplier diversity across a variety of industries including: banking, catastrophic insurance, heavy equipment rental, IT, pharmaceuticals, telecommunications, and welding and medical supply.
A frequent speaker at sourcing and supplier diversity events across the U.S. and Canada, Jamie has also been responsible for strategic sourcing, business services and operations, software development, capacity provisioning, and supplier diversity over the course of her career.
She has also served on a number of boards and in industry/trade associations. Currently, she is an advisory board member to Diversity Professional, ProcureCon and Spend Matters. She is a member of Association for Luxury Suite Directors (ALSD), Global Business Travel Association (GBTA), Institute for Supply Management (ISM), and National Small Business Association (NSBA).
Tips:
Even before the book was complete, I promoted the book at conferences and speaking events. The book led to more detailed conversations and new business.
I created bookmarks saying "Coming in Spring 2020." Not only did the bookmark promote the book, people pinged med and asked me if I was still on track.
Just write. Write every day. You can always go back and edit.
Read other writers for cadence and flow. I read Doris Kearns Goodwin and David Halberstam.
I let my book sit for 48 hours and then reviewed it to reorganize and restructure ideas.
I started with an outline and sticky notes. I rearranged the notes to create the outline.
I found there was a gap in the knowledge in my industry. I wrote about my experiences to help people. Not many people have had those experiences.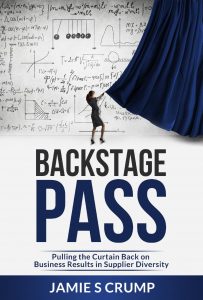 Podcast: Play in new window | Download
Subscribe: Apple Podcasts | Google Podcasts | Spotify | Stitcher | TuneIn