Voted one of the Top 15 Business Growth Experts to Watch by Currency Fair, business growth expert Meridith Elliott Powell is an award-winning author, keynote speaker, and business strategist.
With a background in corporate sales and leadership, her career expands over several industries including banking, healthcare, and finance. Meridith worked her way up from an entry-level position to earn her seat at the C-Suite table.
Meridith is a Certified Speaking Professional©, a designation held by less than twelve percent of professional speakers. She is also a member of the prestigious Forbes Coaching Council.
Tips:
She would write a book even if no one bought it because the act of writing a book forces you to make your case.
If you work with a co-author, you must have the same values and beliefs; and the same work ethic.
Don't worry about making the first draft perfect. The editor will do that.
An editor should edit in your voice. I'm not looking for an editor to do anything extreme.
Readers will stay with you if your stories are good.
Each chapter should have a point, a solution, and a story.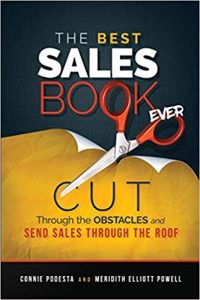 Podcast: Play in new window | Download
Subscribe: Apple Podcasts | Google Podcasts | Spotify | Stitcher | TuneIn