Mark Hunter aka "The Sales Hunter" delivers highly sought-after training seminars and keynote addresses to companies like Salesforce, Novartis, Mattel, Lenovo, and others. He is the author of High-Profit Selling.
Mark lives and breathes sales, and it comes through in each keynote. His energy and personal approach will engage and inspire to create lasting change.
The audiences he's presented to range from Fortune 100 companies to startups and associations. He's shared the stage with Simon Sinek, Seth Godin, Tony Robbins, Arianna Huffington, "Magic" Johnson and numerous others. He's also one of the founders of the OutBound Conference, the largest prospecting-focused sales event held annually.
Tips:
The problem with most self-published books is they put too much "self." They need an outside editor to push back.
As difficult as it is to write a book, it is harder to sell a book.
Start marketing your book four months before the launch date by dripping content out via social media and forming communities of supporters.
Help other authors with their launches and they will help you with your launch.
Books should provide an emotional experience. They should have education and entertainment.
He was scared to write his first book.
Speaker bureaus look for speakers who have published with traditional publishing houses.
He gives away all his content in his books and people hire him to help them implement the material.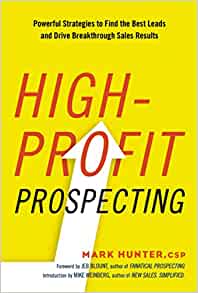 Podcast: Play in new window | Download
Subscribe: Apple Podcasts | Google Podcasts | Spotify | Stitcher | TuneIn