Dr. David DeLong is an author, speaker and president of Smart Workforce Strategies, a consulting firm that helps organizations find solutions to critical skill shortages and risks of knowledge loss.
He is also a research fellow at the MIT AgeLab, an adjunct professor at Babson College teaching MBAs "Leading & Managing Change", and an acclaimed keynote speaker and co-author of the The Executive Guide to High-Impact Talent Management from McGraw-Hill.
Tips:
You'll impress your mother-in-law when you write a book and she sees it reviewed in the New York Times.
A book can put you on the map so senior executives see you as an expert.
When you write a book, you are seen as an expert.
A book forces you to consolidate your thinking and create materials to use in your speeches and consulting. The book is a forcing function.
It is hard today to be a high-fee speaker if you don't have a book. You can charge more when you have a book.
You are going to do more research than you realized. Everything will take longer than you thought.
Co-authoring provides an emotional boost and creates synergy.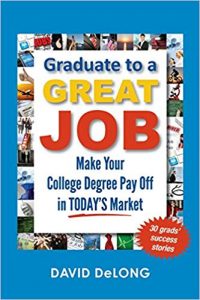 Podcast: Play in new window | Download
Subscribe: Apple Podcasts | Google Podcasts | Spotify | Stitcher | TuneIn