Jill Lublin is an international speaker on the topics of Radical Influence, Publicity, Networking, Kindness and Referrals.
She is the author of 4 Best Selling books including Get Noticed…Get Referrals (McGraw Hill) and co-author of Guerrilla Publicity and Networking Magic. Her latest book, Profit of Kindness, went #1 in four categories.
Jill is a master strategist on how to position your business for more profitability and more visibility in the marketplace. She is CEO of a strategic consulting firm and has over 25 years of experience working with over 100,000 people plus national and international media.
Jill teaches Publicity Crash Courses as both live events and live webinars and consults and speaks all over the world. She also helps authors to create book deals with major publishers and agents, and well as obtain foreign rights deals.
Tips:
Your book leaves a lasting legacy. All your valuable ideas and insights are in one place.
Your next great idea could come from someone making an off-the-cuff remark.
People love "how to" books Then you insert your story so people will care.
Publishers want to know you can sell books
You must say "yes" to every publicity and marketing opportunity.
Give your book away like candy to your targeted audience.
Direct people to your website, not Amazon, so they can learn about all your products and services.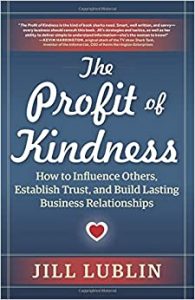 Podcast: Play in new window | Download
Subscribe: Apple Podcasts | Google Podcasts | Spotify | Stitcher | TuneIn