Rita Gunther McGrath is a world-renowned thought leader and a professor at Columbia Business School, where she directs the popular Leading Strategic Growth and Change program.
She is widely recognized as a premier expert on leading innovation and growth during times of uncertainty.
In her speeches and consulting, Rita works with Fortune 1,000 companies, helping boards, CEOs, and senior executives act strategically in rapidly changing and volatile environments.
She has received the #1 achievement award for strategy from the prestigious Thinkers50 and has been consistently named one of the world's top ten management thinkers in its bi-annual ranking.
Tips:
Give yourself time to think.
A proposal shows the publisher how marketable you are.
An editor represents the reader. They tell you what they don't understand and what isn't clear.
One of the problems high profile authors have is that editors are afraid to edit them.
When deciding a topic for your book, ideas must be broadly applicable, not narrow.
Books must be actionable.
When hiring a co-writer, look for someone who is not a duplicate. Find someone who can add a different perspective.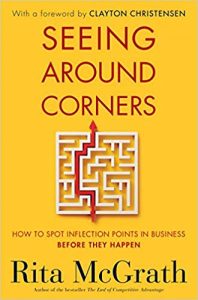 Podcast: Play in new window | Download
Subscribe: Apple Podcasts | Google Podcasts | Spotify | Stitcher | TuneIn