Carolyn Strauss has studied and worked with some of the foremost experts in the world on gender communication, transacting in the marketplace, and voice dialogue.
Through years of continuous practice, study, and learning, Carolyn brings unmatched expertise to serve her clients.
Her passion to create workplaces that support team members, the executive suite and the goals of the business is evident, and she communicates her hard earned knowledge to each of her clients with a keen sense of humor and an engaging delivery.
Tips:
I am a great starter and a great finisher. I needed to find a co-author who was a great middler.
Working with a co-author gives you a sense of accountability. You know who does what and when.
It's important to have an audio book because executives like to listen when they drive. It's an amazing way to learn things.
Have a clear vision of what you and your co-author are creating together. Create an outline that shows who needs to do research.
Find comparable books you want to model your book on – format, size, length, how many chapters, what works and what would make the reader want to continue reading.
Find a co-author you know, like, and trust.
Find a co-author who is different than you. I find the funny side of things. I needed to find someone who could give it weight.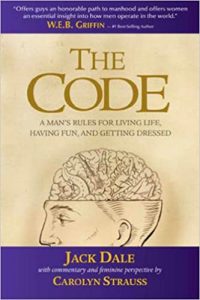 Podcast: Play in new window | Download
Subscribe: Apple Podcasts | Google Podcasts | Spotify | Stitcher | TuneIn