Brand name expert Alexandra Watkins is a leading and outspoken authority on brand names with buzz. She is author of "Hello, My Name is Awesome… How to Create Brand Names That Stick" (an Inc. Magazine Top 10 Marketing Book). She is also founder of naming firm Eat My Words.
She is a popular guest speaker at entrepreneur events and speaks regularly to MBA students at the Stanford Graduate School of Business, Berkeley's Haas School of Business, USF School of Management, and other MBA programs.
Tips:
If you want your book to sound like you speak, talk into a recorder and have it transcribed. Then edit.
She used to have to explain to potential clients what she did and how she did it. Now people read the book and they are pre-sold when they contact her.
Show your book to beta readers. Correct anything that they don't understand.
She took her presentation and turned it into a book.
She sends four copies of my book to a prospect: One is signed to that person. The other three say "share me."
Put your book into Little Free Libraries with a note saying "Hi Neighbor. I wrote this book and hope you enjoy reading it as much as I did writing it. Feel free to drop me a note."
She gave her book to 300 students when she spoke at Stanford. Imagine 300 people carrying your book and showing it their friends and discussing it. Think of your future customers.
One of her speaking clients gave her book out as a registration incentive and sent the book to attendees. People read the book on the plane and then hired her.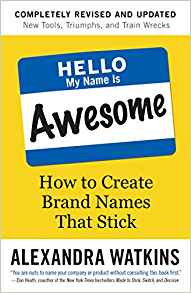 Podcast: Play in new window | Download
Subscribe: Apple Podcasts | Google Podcasts | Spotify | Stitcher | TuneIn