Named one of Silicon Valley's Top 100 Women of Influence and a member of Alan Weiss's Million Dollar Consulting® Hall of Fame, Linda J. Popky has extensive experience in marketing – in industry, agencies, and consulting.
Linda is the founder and president of Leverage2Market® Associates, Inc., a strategic marketing company that helps organizations get heard above the noise in the marketplace. She is the author of the book Marketing Above the Noise: Achieve Strategic Advantage with Marketing that Matters (Bibliomotion, March 2015), and the Executive Director of the Society for the Advancement of Consulting.
If it relates to marketing, Linda has done it. Her expertise includes corporate marketing, communications and messaging, marketing team development, facilitation, sales training and support, partner and channel programs, market sizing and intelligence, field marketing, marketing operations, industry/market development, and product marketing. She also edits and ghostwrites business and nonfiction books for other authors.
Tips:
The basics of marketing haven't changed in 10,000 years.
People write the way they talk. But if we transcribed this talk, we'd need to have an editor edit it for grammar, punctuation, and repetition.
Find an editor who knows the subject matter.
Having a Ph.D. is no assurance of good writing. One of her clients had 2,000 errors on a 200-page manuscript.
People want to tell you everything they know. The reader does not want to know everything.
Do your chapters flow properly?
Be consistent. If you ask questions at the end of most chapters, ask questions at the end of each chapter.
If you throw a book of facts at her, she will be bored. Add stories and 1-2 picture elements in each chapter.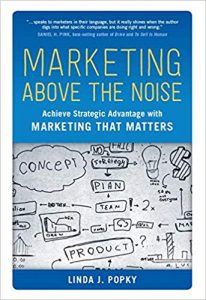 Podcast: Play in new window | Download
Subscribe: Apple Podcasts | Google Podcasts | Spotify | Stitcher | TuneIn