Dr. Kaihan Krippendorff was elected to the Thinkers50 RADAR list as one the 30 management thinkers to look out for in the coming and shortlists as one the 8 most influential innovation experts in the world.
He is a top business strategy, growth and transformation keynote speaker that has helped inspire, motivate, and arm hundreds of thousands of people with the tools and mindset needed to win the future.
Having begun his career as a strategy consultant with McKinsey & Company, Dr. Krippendorff is now the founder of the growth strategy firm Outthinker and The Outthinker Strategy Network, a global community of heads of strategy of large corporations including Pfizer, CVS, QVC, Macmillan, BNY Mellon, and Viacom.
His work has generated over $2.5B in new annual revenue for his clients.
Tips:
My career has been built on books.
I pick a topic I am intrinsically interested in and I spend 3-5 years for research and writing.
I conduct a lot of interviews (150). I create a spreadsheet with the key takeaways.
When I interview someone, I type nonstop. Then I type the top three takeaways at the top of the document.
It's not about writing. It's about editing. I throw away the first draft.
I continually write blogs as I do research. I then take these as building blocks and stack them into chapters that follow my new book's outline.
At first I end up with large, 10,000 word chapters that are what my editor calls "marshmallow" chapters because they have a lot of fluff. We cut them down to the essential strongest content.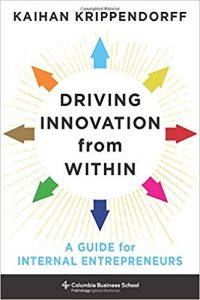 Podcast: Play in new window | Download
Subscribe: Apple Podcasts | Google Podcasts | Spotify | Stitcher | TuneIn