John Jantsch is a marketing consultant, speaker and best-selling author of Duct Tape Marketing, Duct Tape Selling, The Commitment Engine, The Referral Engine, and SEO for Growth.
He is the creator of the Duct Tape Marketing System and Duct Tape Marketing Consulting Network that trains and licenses small business marketing consultants around the world.
Tips:
Strategy comes before tactics.
Your life is a work in progress.
I like to go deep. These aren't Pinterest quotes.
Have a conversation with your reader. Don't tell them what to do.
Send the beta version of the book to people with different ages and backgrounds so you get well-rounded feedback.
Writing short passages is harder than writing longer ones.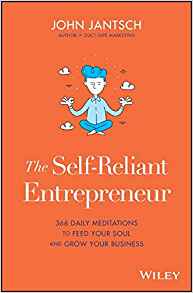 Podcast: Play in new window | Download
Subscribe: Apple Podcasts | Google Podcasts | Spotify | Stitcher | TuneIn