Bryan W. Mattimore is Cofounder and "Chief Idea Guy" of the Growth Engine Company, a twenty-year old innovation and creativity training agency based in Westport. In his marketing consulting career, Bryan has managed over two hundred successful innovation projects, leading to over $3 billion in new sales for one-third of the Fortune 100 companies.
Bryan's three best-selling books on ideation and innovation process include "Idea Stormers", "How to Lead and Inspire Creative Breakthroughs". and "21 Days to a Big Idea." A cum laude graduate of Dartmouth with a major in psychology, he is also an innovation and marketing instructor for Caltech, and on the Board of Advisors for the Global Innovation Institute.
Tips:
I wrote 35 articles. I know how to write an article. That's how I wrote my book. Those chapters were excerpted in magazines. That was additional money.
What am I uniquely qualified to contribute. You have the freedom to write what you want. Once I realized I had freedom, I was off and running. I had been trying to be a… way in… I found my unique voice.
Publishers will do a fantastic job of editing, do a fair job on the cover and do a lousy job of marketing.
To find an agent, forget the slush pile. You want to find a way to meet them. I took a class on how to write a book proposal that was taught by an agent. She liked my topic and became my agent. You can find agents at writing conferences.
My agent asked publishers to give their best offer. That led to bigger offers than if we had an auction.
Book titles should be short. The tag line carries the heavy lifting.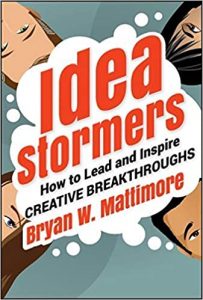 Podcast: Play in new window | Download
Subscribe: Apple Podcasts | Google Podcasts | Spotify | Stitcher | TuneIn