Belinda Pollard is a writing coach, accredited book editor, author, blogger, and podcaster with twenty years' experience and degrees in both journalism and theology.
Her clients have earned prestigious awards and become niche bestsellers.
Her writing and editing workshops feature at major conferences. She manages a popular blog on her website and publishes crime novels, Bible meditations, and humorous memoir.
Her writing prizes include a Varuna Fellowship.
Tips:
A developmental editor helps you discover greater potential in your book and presents possible strategies for achieving that potential.
Developmental editing is so much more than spell checking. Developmental editors edit from the deeper functions which get right into the content and the structure and the themes of the work.
Copy editing and the proofreading provide the final polish. They're looking at style, consistency, and grammatical correctness. That comes right at the end, just before the book goes to publication.
Developmental, for me, is often done quite early in the piece. Sometimes it's when the writer is just working on those early drafts and ideas and pulling it together. It's about developing the structure and the themes and the big issues, and often that is provided as a report to the author.
Included in the 'content ending' part of developmental editing is where you start working within the manuscript itself, and using Microsoft Word's Track Changes, looking at big issues like the chapter order, deletion of various sections or phrases, or even whole paragraphs, where there's repetition or wordiness blunting the focus.
Developmental editors might suggest ideas like, add a table, a list, or graphics to improve the communication of your themes.
Developmental editors look at the big picture.
When deciding who to hire as your developmental editor, you do need quite a strong connection at that deeper level. Someone who really gets you. Who gets what you're doing. Who understands what you're trying to achieve for your business through the writing of this book, but also you as a person.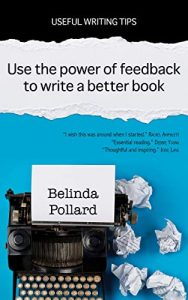 Podcast: Play in new window | Download
Subscribe: Apple Podcasts | Google Podcasts | Spotify | Stitcher | TuneIn