John DeSimone is a professional memoir ghostwriter, editor, and novelist.
He began working as a freelance editor for A-1 Editorial where he performed developmental and copy editing for both novelists and non-fiction writers. He guided authors through the developmental process of refining their voice and subject matter for publication.
During that time he edited over a hundred books, both fiction and nonfiction.
Tips:
A memoir is a slice of a person's life. A biography is their story from birth to death.
A business memoir shows how their achievements, their pitfalls, and their lessons learned.
Memoirs show how the person changed as a result of their experiences.
A novelist creates a feeling of immediacy. The reader is going through what the author is going through together.
The ghostwriter interviews the author first to get what happened. Then he circles back to get the emotion that was going through her mind. The ghostwriter lets the author relive the experience so he can write the story.
Sometimes you have to write most of the book to find the author's voice.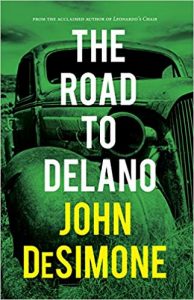 Podcast: Play in new window | Download
Subscribe: Apple Podcasts | Google Podcasts | Spotify | Stitcher | TuneIn